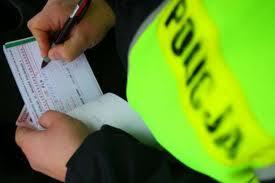 You have been fined? Now you can pay by credit card
The police in Opolskie province are testing payment terminals, which will soon be used by police patrols all over Poland.
The regulation of the Prime Minister of 4 September 2017 has enabled the police and other uniformed services to use payment terminals, which make it possible for drivers to pay traffic fines on the spot using a credit card.
This solution will also be available to persons who committed a traffic offence but are not Polish residents and do not carry the Polish currency.
Latest Posts
by
The Hungarian Ministry of Transport has approved night-time breaks in the driving ban for vehicles with a GVW above 7.5t during the Pentecost...
by
Because of heavy rains that have hit the central part of northern Italy, many roads are impassable and closed.The list of affected areas includes the...
by
Fllowing the abolition of toll charges on some motorway sections, traffic volume has significantly increased, causing difficulties for drivers leaving or...