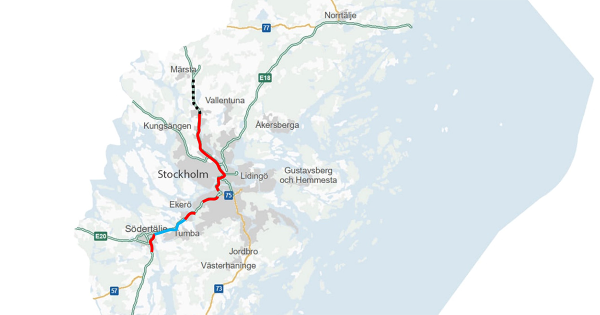 Sweden: overtaking ban for lorries
From January 20, lorries with a GVW over 3.5 tonnes are forbidden from overtaking other vehicles on the E4 and E4/E20 motorways between Södertälje and Arlanda. The purpose of the ban is to improve road safety and accessibility for emergency vehicles.
The overtaking ban, already in place between Arlanda and Glädje and between Hallunda and Moraberg, has been extended for the entire section from Södertälje South to the Arlanda. The motorway section affected by the overtaking ban has thus increased by nearly 50 km.
Latest Posts
by
Zgodnie z rozporządzeniem Federalnego Ministra Spraw Wewnętrznych, kontrole graniczne na wspomnianej granicy mają potrwać do 16 grudnia 2023 roku włącznie.6...
by
By virtue of a regulation issued by the Austrian Minister of the Interior, checks at the Austrian-Czech border will continue until December 16, 2023.The...
by
On Saturday, November 11, an overtaking ban for lorries with a MAM over 3.5 t was introduced in the Czech Republic, which also applies to the D1...