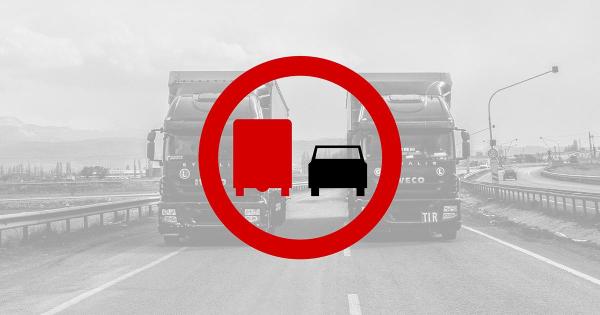 Poland: an overtaking ban for lorries on motorways and expressways
From July 1, heavy goods vehicles are no longer allowed to overtake other vehicles on motorways and expressways. Such manoeuvres are considered to be particularly dangerous to other vehicles traveling at high speeds.
According to amended regulations, category N2 or N3 vehicles or combinations of vehicles with a length of over 7 m, when travelling on a motorway or express road with three or more lanes in one direction, are obliged to use only two lanes closest to the right edge of the carriageway. In addition, category N2 or N3 vehicles are prohibited from overtaking other motor vehicles on a motorway and expressway with only two lanes in one direction of traffic, unless such vehicles are moving at a speed significantly lower than the speed limit for category N2 or N3 vehicles on a given road. This prohibition does not apply to situations when it is necessary to overtake vehicles carrying out cleaning, repair or modernization works, which use amber lights.
Latest Posts
by
The measures are connected with renovation works scheduled to last about 8 weeks, depending on weather conditions.Since Monday, September 11, traffic along...
by
From the 11th to 23rd of September, the Königshainer Berge tunnel in the district of Görlitz will be closed for renovation. The Gotthard Tunnel closed since...
by
The Gotthard Road Tunnel will be completely closed for several nights for cleaning and maintenance work.♦ September 11-15 (4 nights) - every night from 8:00...