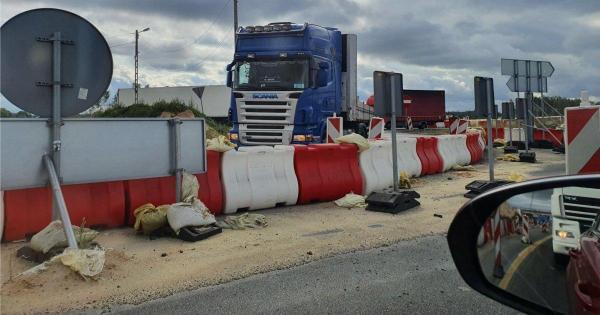 Poland: 4 months of inconveniences and diversions for HGVs on DK62 in Kruszwica
Starting from April, part of the DK62 road near Kruszwica will be closed because of construction work connected with the renovation of the bridge over the Gopło Lake and the construction of a bridge for pedestrians and ciclists and two roundabouts.
The following diversions routes have been established:
❗ Long-distance traffic (vehicles over 3.5 t, including TIR trucks) is diverted along the DW 412, the Inowrocław bypass along the DK 15 and DK 25, and the DW 252 to the town of Zakrzewo and the DW 266 to Radziejów.
Local traffic (in particular, vehicles under 3.5 t, agricultural tractors and transports whose destinations are located in the region) is divereted along the following streets: Niepodległości, along a municipal road through the town of Kobylniki, across a new bridge, then along Cementarna, Wiejska, Solidarności (or alternatively along Cicha, depending on the progress of works on Kujawska and Solidarności), as far as Tryszczyńska Road and to T. Kosciuszki.
Latest Posts
by
The Hungarian Ministry of Transport has approved night-time breaks in the driving ban for vehicles with a GVW above 7.5t during the Pentecost...
by
Because of heavy rains that have hit the central part of northern Italy, many roads are impassable and closed.The list of affected areas includes the...
by
Fllowing the abolition of toll charges on some motorway sections, traffic volume has significantly increased, causing difficulties for drivers leaving or...