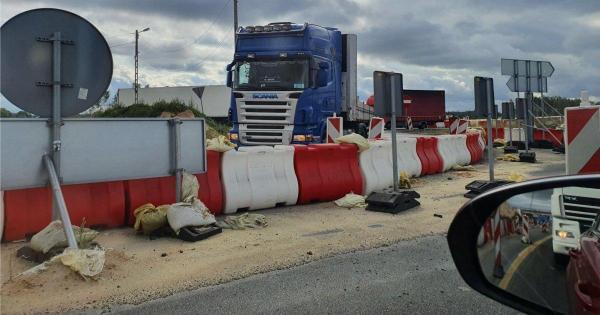 Poland: 4 months of inconveniences and diversions for HGVs on DK62 in Kruszwica
Starting from April, part of the DK62 road near Kruszwica will be closed because of construction work connected with the renovation of the bridge over the Gopło Lake and the construction of a bridge for pedestrians and ciclists and two roundabouts.
The following diversions routes have been established:
❗ Long-distance traffic (vehicles over 3.5 t, including TIR trucks) is diverted along the DW 412, the Inowrocław bypass along the DK 15 and DK 25, and the DW 252 to the town of Zakrzewo and the DW 266 to Radziejów.
Local traffic (in particular, vehicles under 3.5 t, agricultural tractors and transports whose destinations are located in the region) is divereted along the following streets: Niepodległości, along a municipal road through the town of Kobylniki, across a new bridge, then along Cementarna, Wiejska, Solidarności (or alternatively along Cicha, depending on the progress of works on Kujawska and Solidarności), as far as Tryszczyńska Road and to T. Kosciuszki.
Latest Posts
by
Zgodnie z rozporządzeniem Federalnego Ministra Spraw Wewnętrznych, kontrole graniczne na wspomnianej granicy mają potrwać do 16 grudnia 2023 roku włącznie.6...
by
By virtue of a regulation issued by the Austrian Minister of the Interior, checks at the Austrian-Czech border will continue until December 16, 2023.The...
by
On Saturday, November 11, an overtaking ban for lorries with a MAM over 3.5 t was introduced in the Czech Republic, which also applies to the D1...