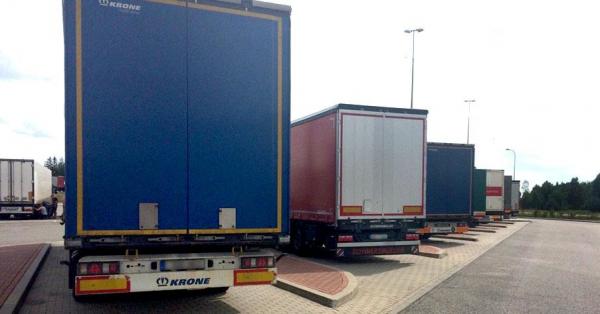 Kontrola nie przerywa okresu odpoczynku
Zgodnie z decyzją niemieckiego Ministerstwa Transportu i Infrastruktury Cyfrowej przeprowadzenie kontroli nie powoduje automatycznego przerwania okresu odpoczynku.
Uzasadnieniem takiego stanowiska jest fakt, że samo sprawdzenie wydruków tachografu nie wymaga żadnego udziału kierowcy a fakt kontroli polegającej na sprawdzeniu odczytów nie jest rejestrowany w pamięci urządzenia.
Więcej na ten temat w artykule.
Latest Posts
by
Zgodnie z rozporządzeniem Federalnego Ministra Spraw Wewnętrznych, kontrole graniczne na wspomnianej granicy mają potrwać do 16 grudnia 2023 roku włącznie.6...
by
By virtue of a regulation issued by the Austrian Minister of the Interior, checks at the Austrian-Czech border will continue until December 16, 2023.The...
by
On Saturday, November 11, an overtaking ban for lorries with a MAM over 3.5 t was introduced in the Czech Republic, which also applies to the D1...