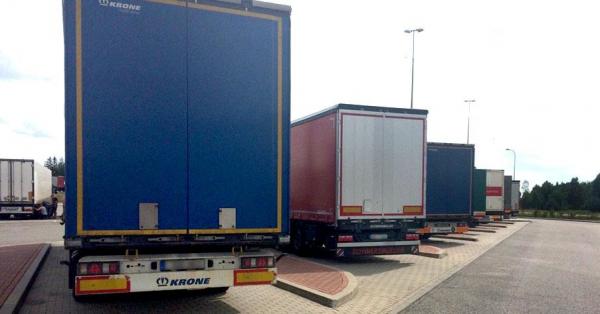 Kontrola nie przerywa okresu odpoczynku
Zgodnie z decyzją niemieckiego Ministerstwa Transportu i Infrastruktury Cyfrowej przeprowadzenie kontroli nie powoduje automatycznego przerwania okresu odpoczynku.
Uzasadnieniem takiego stanowiska jest fakt, że samo sprawdzenie wydruków tachografu nie wymaga żadnego udziału kierowcy a fakt kontroli polegającej na sprawdzeniu odczytów nie jest rejestrowany w pamięci urządzenia.
Więcej na ten temat w artykule.
Latest Posts
by
As was the case in previous years, from November 4, less polluting lorries (EURO-3-4-5-6 and EEVs) in international traffic are exempt from the winter HGV...
by
The requirement will come into effect from February 1, 2023.The Federal Association of Medical Technology has announced an update of the rules regarding...
by
Owing to forecasts of significant increases in traffic volume on the 2nd 4th, 6th, 7th and 11th of December, an additional restriction will be introduced on...