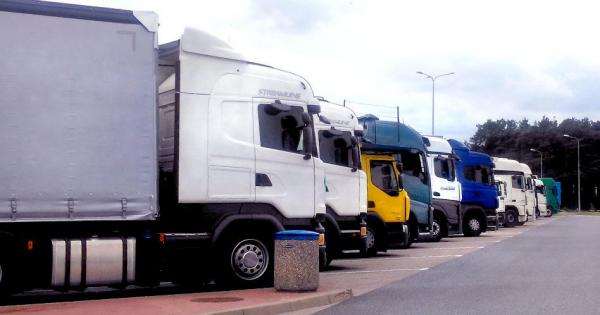 Jak wygląda kontrola regularnego 45 godzinnego odpoczynku w Niemczech?
Czy odpoczynek 44 godzinny to już odpoczynek regularny?
Odpoczynek trwający mniej niż 45 godzin nie będzie uznany za regularny tygodniowy odpoczynek w rozumieniu Rozporządzenia (WE) nr 561/2006, a co za tym idzie – w sytuacji gdy kierowca odbierze np. 44 godzinny odpoczynek, kara nałożona zostanie tylko za godziny brakujące do regularnego tygodniowego odpoczynku.
Szczegółowe informacje dotyczące kontroli dostępne na stronie .
Latest Posts
by
Zgodnie z rozporządzeniem Federalnego Ministra Spraw Wewnętrznych, kontrole graniczne na wspomnianej granicy mają potrwać do 16 grudnia 2023 roku włącznie.6...
by
By virtue of a regulation issued by the Austrian Minister of the Interior, checks at the Austrian-Czech border will continue until December 16, 2023.The...
by
On Saturday, November 11, an overtaking ban for lorries with a MAM over 3.5 t was introduced in the Czech Republic, which also applies to the D1...