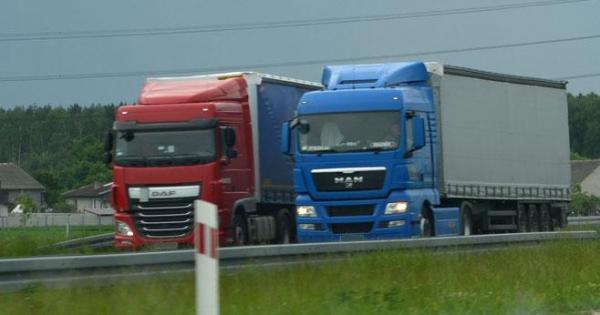 Another Sunday with HGV restrictions in Catalonia
On Sunday, May 22, from 15:00 to 22:00 vehicles or combinations of vehicles with a maximum authorised mass of more than 7.5 tons are required to use the right lane and must not overtake other vehicles and drive faster than 80 km/h.
The restriction applies to:
– the section of the AP-7 motorway between KP 1158 in Sant Cugat del Vallès and KP 213 in Banyeres del Penedès
– the section of the B-23 motorway between KP 8, exit 8, Sant Feliu de Llobregat and Molins de Rei Sur, in the municipality of Sant Feliu de Llobregat and KP 15.5 at the junction with AP-7 in the municipality of Castellbisbal .
– the section of the C-32 motorway, between KP 114, exit 113 in Canet de Mar, in the municipality of Canet de Mar and KP 84.5, at the junction with the B-20, in the municipality of Montgat.
Latest Posts
by
On October 27, the Austrian Minister of the Interior issued an amending regulation which prolongs temporary controls at the internal borders with the Czech...
by
Difficulties are expected on the E34 and E19.➡ The E34 road (European route through Belgium, the Netherlands and north-western Germany) will be closed in...
by
Transport Minister Clément Beaune has announced that HGV traffic will be prohibited in Brittany owing to strong gusts of wind expected during Storm...