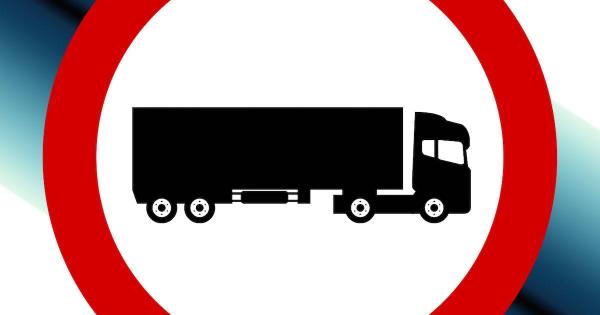 Additional HGV driving bans on the A22 Brenner
Owing to upcoming public holidays in Austria and Germany, the government of the Italian province of Bolzano in South Tyrol has introduced an additional driving ban for vehicles with a GVW of over 7.5 tons on the north-bound A22 Brenner motorway between Vipiteno / Sterzing and the border with Austria
The ban is in effect on:
❌ May 26, from 00.00 to 10:00 PM
❌ June 6, from 00.00 to 10:00 PM
❌ June 16, from 00.00 to 10:00 PM
Heavy goods vehicles with a GVW of more than 7.5 tons, which are already traveling on the Brenner motorway in the province of Bolzano when the ban comes into effect, can stop at the SA.DO.BRE parking lot in Sterzing / Vipiteno or at other places along the motorway in the neighboring communes or in parking lots designated by the traffic police.
As usual, the ban does not apply to vehicles used exclusively for the transport of cattle for slaughter, perishable food products and as part of combined road and rail transport with a railway reservation containing the vehicle registration number, date and time of the train service.
Latest Posts
by
The Hungarian Ministry of Transport has approved night-time breaks in the driving ban for vehicles with a GVW above 7.5t during the Pentecost...
by
Because of heavy rains that have hit the central part of northern Italy, many roads are impassable and closed.The list of affected areas includes the...
by
Fllowing the abolition of toll charges on some motorway sections, traffic volume has significantly increased, causing difficulties for drivers leaving or...