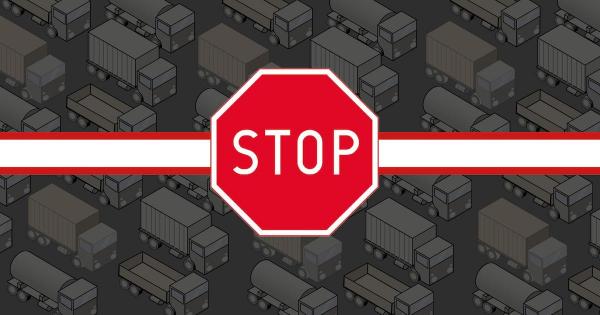 The border crossing in Bobrowniki closed from February 10
The information was posted by Mariusz Kamiński, Poland's Minister of the Interior and Administration, on his on Twitter account.
This decision was motivated by national security interest. The border crossing between Poland and Belarus in Bobrowniki will be closed from 12:00 on Friday, February 10, until further notice.
Earlier, the minister informed that following the resolution adopted by the Polish Parliament regarding the case of Andrzej Poczobut, he has made arrangements for sanctions to be imposed against other persons associated with the Lukashenko regime, who are responsible for repressions against Poles in Belarus.
Latest Posts
by
The Hungarian Ministry of Transport has approved night-time breaks in the driving ban for vehicles with a GVW above 7.5t during the Pentecost...
by
Because of heavy rains that have hit the central part of northern Italy, many roads are impassable and closed.The list of affected areas includes the...
by
Fllowing the abolition of toll charges on some motorway sections, traffic volume has significantly increased, causing difficulties for drivers leaving or...