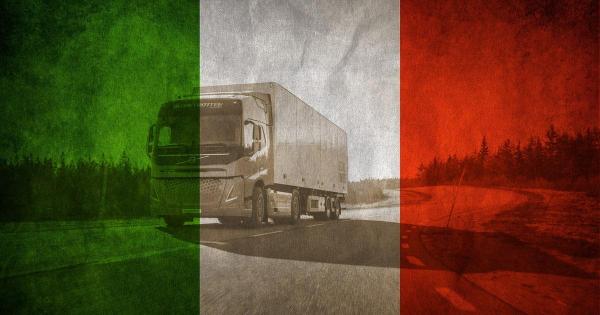 Italy: HGV traffic ban suspended on all Sundays and public holidays in December
On 4 December, Italy's Minister of Infrastructure and Transport, Paola De Micheli, issued another decree suspending the HGV traffic ban on all Sundays and public holidays in December.
This means that all vehicles with a maximum authorized mass exceeding 7.5 tons, used for transporting goods in Italy, will be allowed to travel on extra-urban roads on 6, 8, 13, 20, 25, 26 and 27 December.
In addition, the derogation from the ban on international freight transport services remains in effect until further notice.
The decision has been motivated by the coronavirus crisis and the need to improve the transport system and traffic flow.
Latest Posts
by
The closure is due to the construction work on the Deutsche Bahn bridge parallel to the Cranger Straße bridge.As already announced, the A43 will be closed...
by
The both pipes of the Tijsmanstunnel (R2) tunnel will be closed at the end of May and the beginning of June in order to install new wall panels.Night...
by
Owing to maintenance works, the tunnel will be completely closed from 7:30 PM to 6:00 AM on the following nights.JUNE - Thursday, 23rd / Friday, 24th; -...