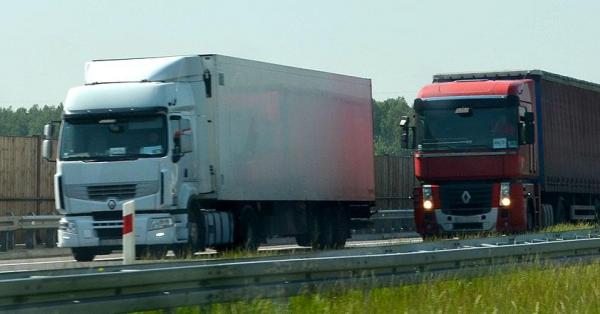 HGV restrictions in Catalonia
Owing to forecasts of significant increases in traffic volume on 12 June, an additional restriction has been introduced on some road and motorway sections for vehicles or combinations of vehicles with a maximum authorised mass of more than 7.5 tons, which are required to use the right lane and must not overtake other vehicles and drive faster than 80 km/h.
The restrictions will be into effect on Sunday, June 12, between 3:00 PM and 10:00 PM on the following road sections:
✅ on the AP-7 motorway, between KP 158, where the B-30 joins the AP-7, in the commune of de Sant Cugat del Vallés, and KP 213 in the commune of Banyeres del Penedès
✅ on the B-23 motorway, between KP 8, exit 8 at Sant Feliu de Llobregat and Molins de Rei Sud in the commune of Sant Feliu de Llobregat, and KP 15.5 at the junction with AP-7, in the commune Castellbisbal
✅ on the northern section of the C-32, between KP 84.5, at the junction with the B-20, in the municipality of Montgat and KP 114, at the junction 113 at Canet de Mar, in the municipality of Canet de Mar.
Latest Posts
by
As was the case in previous years, from November 4, less polluting lorries (EURO-3-4-5-6 and EEVs) in international traffic are exempt from the winter HGV...
by
The requirement will come into effect from February 1, 2023.The Federal Association of Medical Technology has announced an update of the rules regarding...
by
Owing to forecasts of significant increases in traffic volume on the 2nd 4th, 6th, 7th and 11th of December, an additional restriction will be introduced on...