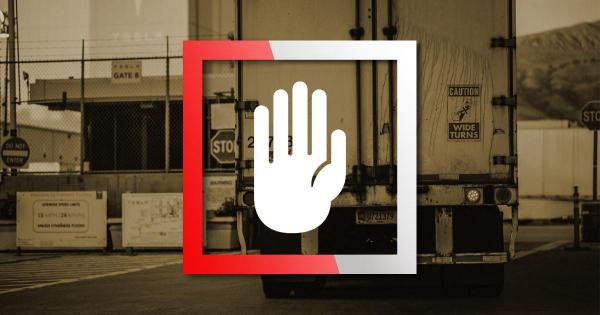 Germany introduces checks at the land borders with Poland, the Czech Republic, and Switzerland
In order to combat smuggling more effectively and reduce irregular migration, German Minister of the Interior, Nancy Faeser, has notified the European Commission about the introduction of temporary border controls at the land border with the three countries.
This means that the federal police can now use the same measures that they have already been using for some time at the border with Austria. Targeted checks have been underway for several weeks, and the frequency of random checks carried out in the entire border area by patrols composed of Polish and Czech border guards has increased. A a joint action plan has also been prepared in cooperation with the Swiss counterparts.
The activities of smugglers are becoming increasingly brutal and unscrupulous, as evidenced by the death of seven people who were smuggled across the German-Austrian border on Friday evening. It is now necessary to take all possible measures to put an end to these cruel practices. The Federal Police can now flexibly deploy a whole range of stationary and mobile measures at the border, depending on the current situation. We are in close contact with the neighboring countries and other federal states to ensure the best possible coordination of activities on both sides of the border. In coordination with Switzerland, we have decided to further expand our activities based on a joint action plan. At the same time, we want the controls to have as little impact as possible on daily lives of commuters, traders and travellers said Nancy Faeser.
Internal controls at the land borders with Poland, the Czech Republic and Switzerland will initially last 10 days (starting from October 16) but may be extended for up to two months. Renewed controls at the internal land border with Austria will last for 6 months starting from November 12. The legal basis is provided by Article 25 ff. of the Schengen Borders Code (EU Regulation 2016/399).
Latest Posts
by
Zgodnie z rozporządzeniem Federalnego Ministra Spraw Wewnętrznych, kontrole graniczne na wspomnianej granicy mają potrwać do 16 grudnia 2023 roku włącznie.6...
by
By virtue of a regulation issued by the Austrian Minister of the Interior, checks at the Austrian-Czech border will continue until December 16, 2023.The...
by
On Saturday, November 11, an overtaking ban for lorries with a MAM over 3.5 t was introduced in the Czech Republic, which also applies to the D1...