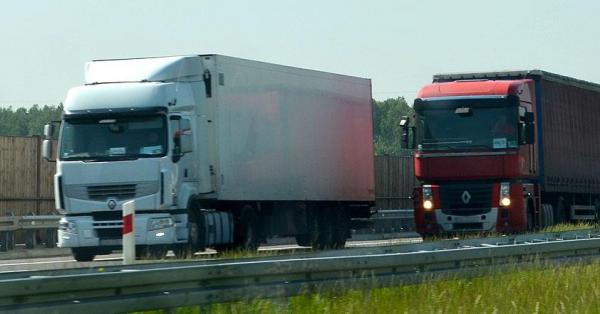 Another Sunday with HGV restrictions in Catalonia
On Sunday, May 29, from 15:00 to 22:00 vehicles or combinations of vehicles with a maximum authorised mass of more than 7.5 tons are required to use the right lane and must not overtake other vehicles and drive faster than 80 km/h.
The restriction applies to:
– the section of the AP-7 motorway between KP 1158 in Sant Cugat del Vallès and KP 213 in Banyeres del Penedès
– the section of the B-23 motorway between KP 8, exit 8, Sant Feliu de Llobregat and Molins de Rei Sur, in the municipality of Sant Feliu de Llobregat and KP 15.5 at the junction with AP-7 in the municipality of Castellbisbal .
– the section of the C-32 motorway, between KP 114, exit 113 in Canet de Mar, in the municipality of Canet de Mar and KP 84.5, at the junction with the B-20, in the municipality of Montgat.
Latest Posts
by
The Hungarian Ministry of Transport has approved night-time breaks in the driving ban for vehicles with a GVW above 7.5t during the Pentecost...
by
Because of heavy rains that have hit the central part of northern Italy, many roads are impassable and closed.The list of affected areas includes the...
by
Fllowing the abolition of toll charges on some motorway sections, traffic volume has significantly increased, causing difficulties for drivers leaving or...