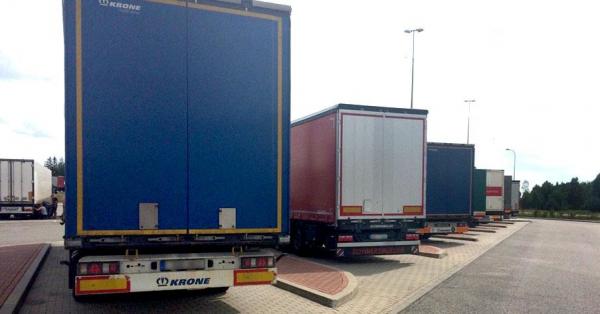 Will German parking facilities be more secure?
The Federal Office for the Transport of Goods in Germany has launched a funding programme to cover the major part of the costs of using secure parking facilities for lorries.
Currently in Germany there are 20 parking facilities with a high standard of security. Given the size of the country and the length of the motorway network, it is a drop in the ocean.
Manufacturers and transport companies in Europe are losing 1.3 billion euro annually as a result of cargo theft. It is estimated that physical cargo carried onboard almost 26,000 trucks is stolen in Germany every year.
Latest Posts
by
The ban will affect the section of the Italian Brenner autobahn A22 between Sterzing (It. Vipiteno) to the Brenner state border on the 3rd and 26th of...
by
The measure is connected with the renovation of the the bridge (Luegbrücke) on the A13 Brenner motorway.Consequently, from 10:00 PM on Sunday, October 9,...
by
The controls have been brought back at 11 border crossing points for an initial period of 10 days.According to the Austrian Ministry of the Interior,...