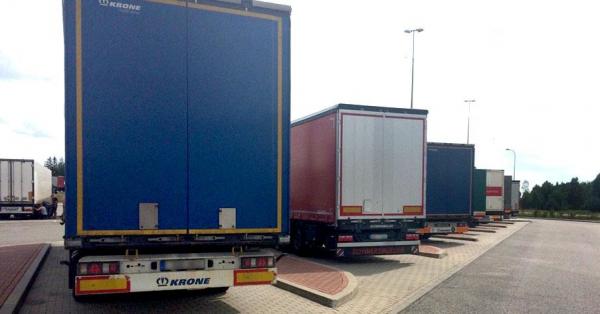 Will German parking facilities be more secure?
The Federal Office for the Transport of Goods in Germany has launched a funding programme to cover the major part of the costs of using secure parking facilities for lorries.
Currently in Germany there are 20 parking facilities with a high standard of security. Given the size of the country and the length of the motorway network, it is a drop in the ocean.
Manufacturers and transport companies in Europe are losing 1.3 billion euro annually as a result of cargo theft. It is estimated that physical cargo carried onboard almost 26,000 trucks is stolen in Germany every year.
Latest Posts
by
The Hungarian Ministry of Transport has approved night-time breaks in the driving ban for vehicles with a GVW above 7.5t during the Pentecost...
by
Because of heavy rains that have hit the central part of northern Italy, many roads are impassable and closed.The list of affected areas includes the...
by
Fllowing the abolition of toll charges on some motorway sections, traffic volume has significantly increased, causing difficulties for drivers leaving or...