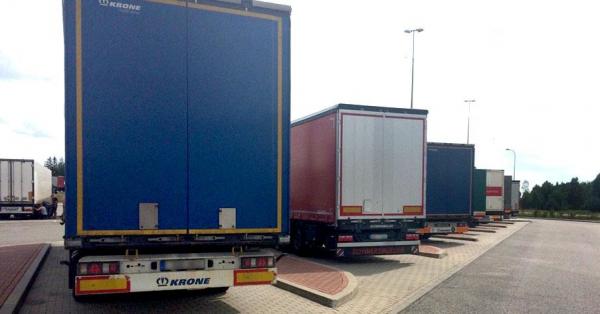 Will German parking facilities be more secure?
The Federal Office for the Transport of Goods in Germany has launched a funding programme to cover the major part of the costs of using secure parking facilities for lorries.
Currently in Germany there are 20 parking facilities with a high standard of security. Given the size of the country and the length of the motorway network, it is a drop in the ocean.
Manufacturers and transport companies in Europe are losing 1.3 billion euro annually as a result of cargo theft. It is estimated that physical cargo carried onboard almost 26,000 trucks is stolen in Germany every year.
Latest Posts
by
Vehicles (cars and tractor units) registered in the European Union are banned from crossing the customs border of the Eurasian Economic Union into...
by
Owing to upcoming public holidays in Austria and Germany, the government of the Italian province of Bolzano in South Tyrol has introduced an additional...
by
On Sunday, May 22, from 15:00 to 22:00 vehicles or combinations of vehicles with a maximum authorised mass of more than 7.5 tons are required to use the...