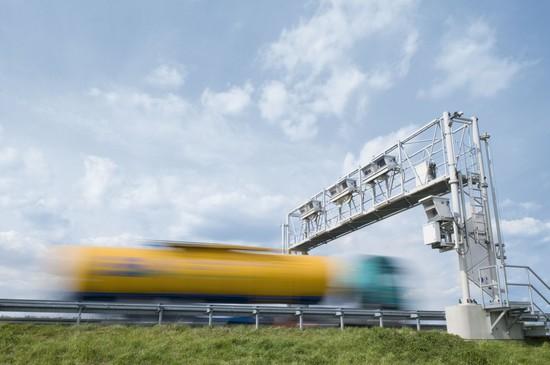 New electronic toll system for trucks in Slovenia
On 1 April 2018 the Republic of Slovenia will introduce a free-flow electronic tolling system for all vehicles with a permissible maximum weight of over 3.5 tonnes.
All vehicles of this type will have to be equipped with a new DarsGo unit. The system will not be compatible with existing Dars cards and ABC tags.
New devices can be registered and purchased at DarsGo services, selected rest areas and border-crossings.
Remember! Existing discounts awarded after topping up a Dars card in the pre-pay system will no longer be honoured after 1 April.
Latest Posts
by
The Hungarian Ministry of Transport has approved night-time breaks in the driving ban for vehicles with a GVW above 7.5t during the Pentecost...
by
Because of heavy rains that have hit the central part of northern Italy, many roads are impassable and closed.The list of affected areas includes the...
by
Fllowing the abolition of toll charges on some motorway sections, traffic volume has significantly increased, causing difficulties for drivers leaving or...