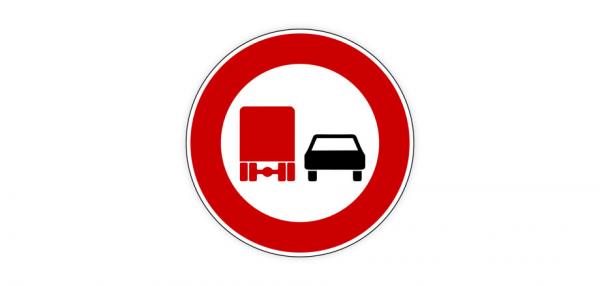 Deutschland: Überholverbote auf der A14
Insgesamt sechs Überholverbote für Lkw werden auf den Autobahnen des Freistaats eingerichtet:
A4: Anschlussstellen Hermsdorf bis Ohorn in Richtung Thüringen
A14/A4: Autobahndreieck Nossen bis Anschlussstelle Nossen-Ost in Richtung Dresden
A14: Anschlussstellen Mutzschen bis Leipzig Ost in Richtung Dresden
A72: Anschlussstellen Treuen bis Reichenbach in Richtung Leipzig
A72: Anschlussstellen Reichenbach bis Zwickau-West in Richtung Leipzig
A72: Anschlussstellen Zwickau-Ost bis Chemnitz-Süd
Die Überholverbote sollen bis Ende Mai eingerichtet sein.
Latest Posts
by
The ban will affect the section of the Italian Brenner autobahn A22 between Sterzing (It. Vipiteno) to the Brenner state border on the 3rd and 26th of...
by
The measure is connected with the renovation of the the bridge (Luegbrücke) on the A13 Brenner motorway.Consequently, from 10:00 PM on Sunday, October 9,...
by
The controls have been brought back at 11 border crossing points for an initial period of 10 days.According to the Austrian Ministry of the Interior,...