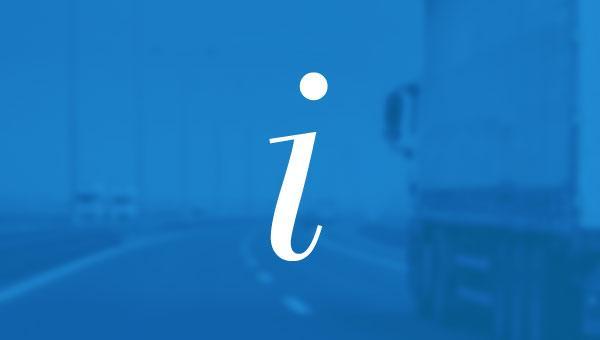 Catalonia: another day with HGV traffic restrictions
The Catalan Road Traffic Service (SCT) has published an announcement regarding driving restriction for vehicles and vehicle combinations over 7,500 kg GVW that are in effect on the AP-7 motorway on Sunday 24 April.
Following the termination of the concession agreement for the construction, operation and maintenance of some motorways and the abolition of tolls, the volume traffic, especially on the AP-7 highway, has increased considerably, resulting a series of road accidents, especially at weekends. For this reason, SCT has decided to open additional lanes in the opposite direction, which means that heavy goods vehicles can only travel safely on the right-hand lane. Consequently, all vehicles with a GVW exceeding 7500 kg are now obliged to use the right lane of the motorway and are not allowed to overtake and drive faster than 80 km/h during certain hours on specified days.
The restriction applies:
– on the section of the AP-7 motorway between KP 158 in Sant Cugat del Vallès and KP 213 in Banyeres del Penedès
– on the section of the B-23 motorway between KP 8, in Sant Feliu de Llobregat, and the intersection with AP-7 in Papiol on Sunday, April 24 between 3:00 PM and 10:00 PM.
Latest Posts
by
Zgodnie z rozporządzeniem Federalnego Ministra Spraw Wewnętrznych, kontrole graniczne na wspomnianej granicy mają potrwać do 16 grudnia 2023 roku włącznie.6...
by
By virtue of a regulation issued by the Austrian Minister of the Interior, checks at the Austrian-Czech border will continue until December 16, 2023.The...
by
On Saturday, November 11, an overtaking ban for lorries with a MAM over 3.5 t was introduced in the Czech Republic, which also applies to the D1...