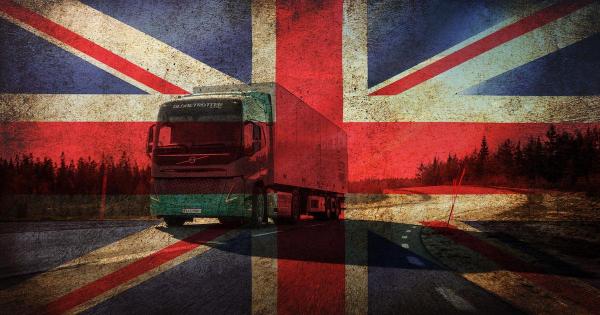 UK: Termination of the temporary relaxation of the enforcement of the retained EU drivers' hours rules
The Department for Transport (DfT) announced a temporary relaxation of drivers' hours rules in England, Scotland and Wales from 9 April 2022 until 8 May 2022. In light of the improvement of the situation, DfT terminated the relaxation early at 11:59pm on 22 April 2022.
The temporary relaxation was introduced in response to the exceptional pressures on the freight industry. More on that in the article entitled Traffic gridlock across Dover.
Scope of the relaxation
For the drivers in question, the enforcement of the rules was temporarily relaxed as follows from 12:01am on 9 April 2022:
a) replacement of the EU daily driving limit of 9 hours with one of 11 hours
b) reduction of the daily rest requirements from 11 to 9 hours, together with a relaxation on the use of the ferry/train derogation to allow its use when on a reduced daily rest of 9 hours (instead of when on a regular rest period of 11 hours)
c) lifting the weekly (56 hours) and fortnightly driving limits (90 hours) to 60 and 96 hours respectively
d) postponement of the requirement to start a weekly rest period after 6 x 24-hour periods, which was temporarily replaced with a requirement to start the weekly rest period after 7 x 24-hour periods, although 2 regular weekly rest periods or a regular and a reduced weekly rest period will still be required within a fortnight
For weekly and fortnightly driving limits for periods across the end of the relaxation, the higher limits are applicable only if they are required by driving done up to 22 April 2022. For example, a driver who has increased their daily driving limit to 11 hours twice under the relaxations can increase both their weekly and fortnightly driving limits by a total of 4 hours.
Those who have made use of the relaxation (except for international transport and transport between Great Britain and Northern Ireland) should send a completed follow-up notification of relaxation form within 7 days of the relaxation ending and no later than 29 April 2022 to [email protected].
gov.uk
Latest Posts
by
The Hungarian Ministry of Transport has approved night-time breaks in the driving ban for vehicles with a GVW above 7.5t during the Pentecost...
by
Because of heavy rains that have hit the central part of northern Italy, many roads are impassable and closed.The list of affected areas includes the...
by
Fllowing the abolition of toll charges on some motorway sections, traffic volume has significantly increased, causing difficulties for drivers leaving or...