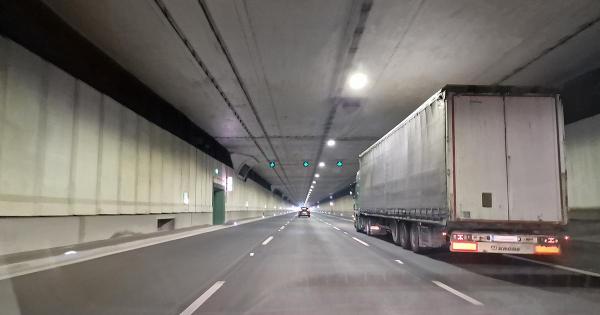 A 7 tunnel construction in Altona: traffic difficulties
The traffic will be reorganised over several consecutive nights, including lane reductions and a night-time closure of the northbound carriageway between the junction HH-Othmarschen (29) and junction HH-Volkspark (27).
From Thursday, July 27, until the first quarter of 2024 at the HH-Othmarschen (29) junction
• no left turn for traffic from the direction of Wedel on the A7
– drivers can use the northbound slip lane at the HHBahrenfeld (28) junction.
From 10:00 PM on Saturday, July 29, to 9:00 AM on Sunday, July 30,
• nighttime closure of the northbound/Flensburg carriageway
• from 9:00 PM all junctions between HH-Othmarschen (29) and HH-Volkspark (27) will be closed.
Since no adequate diversion exists at HH-Othmarschen (29), traffic has to be diverted over longer routes!
The following diversions are available:
A wide diversion from the Maschener Kreuz (36) via the A 1, A 21 and B 205 is available for northbound transit traffic.
The official city diversion in the direction of Flensburg starts from the HH-Heimfeld junction (32) via the obligatory diversion U7 via the B 73 and B 75 to the Elbe bridges, further on the B 4 to get to the individual districts or further to the AS HH-Volkspark (27) or AS HH-Stellingen (26) to get back on the A7.
Oversize and abnormal transports:
A waiting zone will be set up on the A7 north of the Elbe tunnel at the HH-Othmarschen (29) junction for vehicles carrying oversize and abnormal loads that have already been approved. Depending on the type of approval, the intention of driving through the Elbe tunnel should be reported as usual by telephone one hour in advance, upon which vehicles can enter the waiting zone north of the Elbe tunnel on the A7. From there, vehicles will be guided through the closed-off section on request!
Latest Posts
by
The measures are connected with renovation works scheduled to last about 8 weeks, depending on weather conditions.Since Monday, September 11, traffic along...
by
From the 11th to 23rd of September, the Königshainer Berge tunnel in the district of Görlitz will be closed for renovation. The Gotthard Tunnel closed since...
by
The Gotthard Road Tunnel will be completely closed for several nights for cleaning and maintenance work.♦ September 11-15 (4 nights) - every night from 8:00...