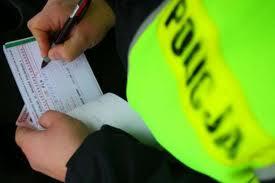 You have been fined? Now you can pay by credit card
The police in Opolskie province are testing payment terminals, which will soon be used by police patrols all over Poland.
The regulation of the Prime Minister of 4 September 2017 has enabled the police and other uniformed services to use payment terminals, which make it possible for drivers to pay traffic fines on the spot using a credit card.
This solution will also be available to persons who committed a traffic offence but are not Polish residents and do not carry the Polish currency.
Latest Posts
by
The Tyrolean state government has planned 24 days on which cross-border HGV traffice will be restricted. This is 3 more than in the same period last year.On...
by
The proposed strike action is scheduled to start on 1 February and last until 7:00 AM on 2 Februrary.It will impact international arrivals at all UK air and...
by
From January 20, lorries with a GVW over 3.5 tonnes are forbidden from overtaking other vehicles on the E4 and E4/E20 motorways between Södertälje and...