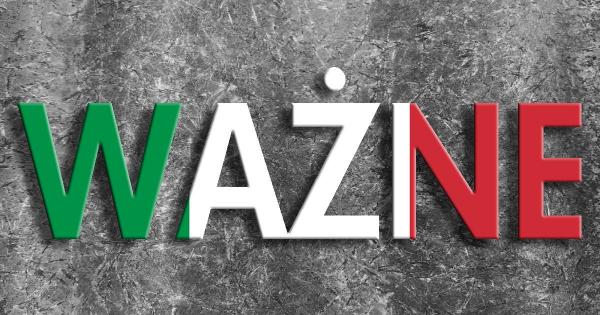 Włosi znoszą zakazy ruchu
Dzięki dekretowi podpisanemu 4.11.2020r przez Ministra Infrastruktury i Transportu kierowcy będą mogli swobodnie przemieszczać się przez najbliższe trzy weekendy.
Zakaz znosi zakazy ruchu w niedziele: 8, 15 i 22 listopada. Po drogach pozamiejskich będą mogły poruszać się pojazdy służące do przewozu rzeczy, o dopuszczalnej masie całkowitej przekraczającej 7,5 t. Postanowienie stało się konieczne w związku z sytuacją kryzysową związaną z koronowirusem oraz potrzebą usprawnienia systemu transportowego i przepływu ruchu.
Latest Posts
by
The Tyrolean state government has planned 24 days on which cross-border HGV traffice will be restricted. This is 3 more than in the same period last year.On...
by
The proposed strike action is scheduled to start on 1 February and last until 7:00 AM on 2 Februrary.It will impact international arrivals at all UK air and...
by
From January 20, lorries with a GVW over 3.5 tonnes are forbidden from overtaking other vehicles on the E4 and E4/E20 motorways between Södertälje and...