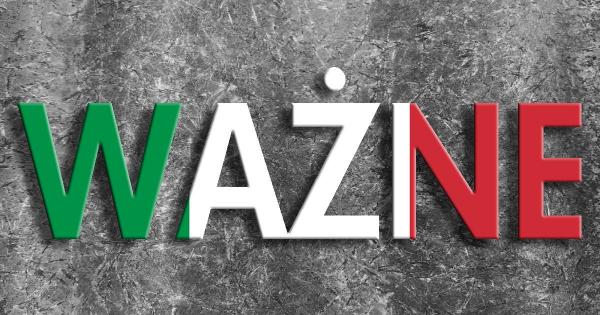 Włosi znoszą zakazy ruchu
Dzięki dekretowi podpisanemu 4.11.2020r przez Ministra Infrastruktury i Transportu kierowcy będą mogli swobodnie przemieszczać się przez najbliższe trzy weekendy.
Zakaz znosi zakazy ruchu w niedziele: 8, 15 i 22 listopada. Po drogach pozamiejskich będą mogły poruszać się pojazdy służące do przewozu rzeczy, o dopuszczalnej masie całkowitej przekraczającej 7,5 t. Postanowienie stało się konieczne w związku z sytuacją kryzysową związaną z koronowirusem oraz potrzebą usprawnienia systemu transportowego i przepływu ruchu.
Latest Posts
by
This info updates an earlier post on the Belarus ban on EU registered operators entering Belarus, except to unload or unhook at 14 designated transshipment...
by
On Sunday, May 29, from 15:00 to 22:00 vehicles or combinations of vehicles with a maximum authorised mass of more than 7.5 tons are required to use the...
by
The purpose of the RO e-Transport system implemented by the Romanian authorities is to improve the collection of taxes and fees to the state budget and...