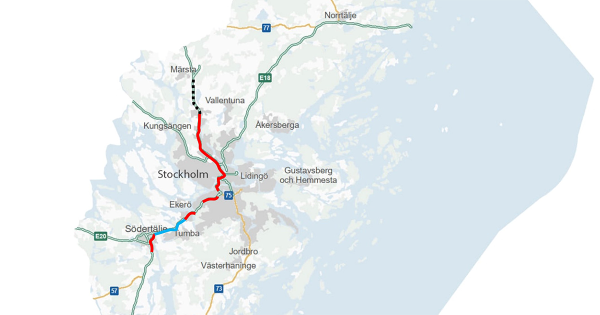 Sweden: overtaking ban for lorries
From January 20, lorries with a GVW over 3.5 tonnes are forbidden from overtaking other vehicles on the E4 and E4/E20 motorways between Södertälje and Arlanda. The purpose of the ban is to improve road safety and accessibility for emergency vehicles.
The overtaking ban, already in place between Arlanda and Glädje and between Hallunda and Moraberg, has been extended for the entire section from Södertälje South to the Arlanda. The motorway section affected by the overtaking ban has thus increased by nearly 50 km.
Latest Posts
by
The decisions were announced by Mariusz Kamiński, the Minister of the Interior and Administration, and the Czech Prime Minister, Petr Fiala, during today's...
by
Cleanup operations are still underway after the accident that happened on Tuesday afternoon on the A2 motorway in the direction of Hannover, between the...
by
In order to enable technical maintenance work, the Mont Blanc Tunnel will be totally closed for a period of 9 consecutive weeks, starting at 8:00 AM on...