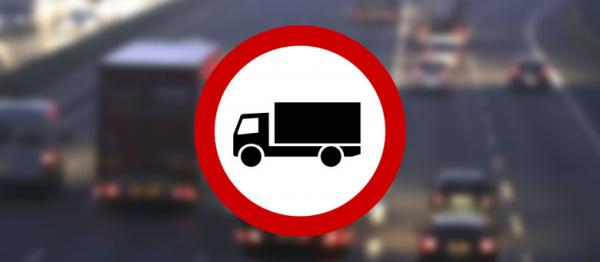 Katalonien: Lkw-Fahrverbot auf N-340 und N-240
Das Verbot soll den Lkw-Verkehr von den Nationalstrassen auf die Autobahnen verlagern, mit dem Hauptziel, die Verkehrssicherheit zu verbessern und Staus und Umweltverschmutzung zu verringern.
Es betrifft schwere Lkw (mit vier oder mehr Achsen) und gilt für verschiedene Streckenabschnitte der N-340 und N-240, die durch Katalonien bis zur Grenze mit der Provinz Castellón verlaufen.
Latest Posts
by
The ban will affect the section of the Italian Brenner autobahn A22 between Sterzing (It. Vipiteno) to the Brenner state border on the 3rd and 26th of...
by
The measure is connected with the renovation of the the bridge (Luegbrücke) on the A13 Brenner motorway.Consequently, from 10:00 PM on Sunday, October 9,...
by
The controls have been brought back at 11 border crossing points for an initial period of 10 days.According to the Austrian Ministry of the Interior,...