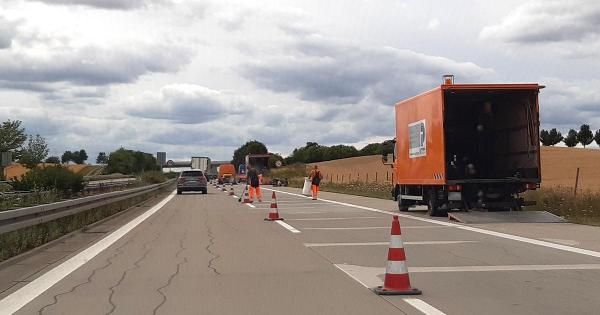 Germany: A 57 closed for a few days
The closure is due to the renovation of the carriageway surface in the direction of Nijmwegen between the Neuss-Süd triangle and the Neuss-West interchange.
The A 57 motorway will be closed from 20:00 on Friday, September 29, until 6:00 a.m. on Wednesday, October 4. Traffic on the A 57 will be diverted at the Neuss-Süd triangle, while further diversions will be introduced for traffic from the A 46 from Düsseldorf to the A 57 towards Nijmegen from the Neuss-Süd triangle along one lane to the Neuss-Norf junction.
Consequently, the junctions Neuss-Norf (on-ramp only), Neuss-Hafen, Neuss-Reuschenberg and, at the Neuss-West junction, the connection between the A 46 and the A 57 towards Nijmegen will also be closed. A diversion for through traffic will be available from the Neuss-Süd triangle, via the A 46 to the Hilden interchange, from there along the A 3 to the Ratingen-Ost intersection and from there on the A 44 to the Meerbusch intersection.
Latest Posts
by
Zgodnie z rozporządzeniem Federalnego Ministra Spraw Wewnętrznych, kontrole graniczne na wspomnianej granicy mają potrwać do 16 grudnia 2023 roku włącznie.6...
by
By virtue of a regulation issued by the Austrian Minister of the Interior, checks at the Austrian-Czech border will continue until December 16, 2023.The...
by
On Saturday, November 11, an overtaking ban for lorries with a MAM over 3.5 t was introduced in the Czech Republic, which also applies to the D1...