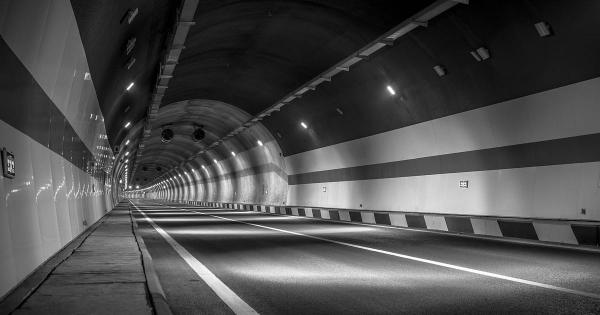 Austria: Long-term renovation of tunnels on the A10
The general renovation of the Ofenauer and Hiefler tunnels and the Werden tunnel chain (Brentenberg, Zetzenberg, Helbersberg) built in the 1970s is scheduled to last until June 2025.
The purpose of the renovation is to modernise the oldest motorway tunnels in Austria and replace existing safety systems with the latest technology. The replacement of electric safety systems has been going on since September 2022, without any disruption to traffic. The second stage, scheduled to last from September 2023 to June 2024, will involve the closure of one tunnel tube. Due to high traffic intensity and legal requirements, work on the 14-kilometer section will be suspended during the summer period from July to September 2024. During this period, both tunnel pipes will be open without restrictions. The third stage of construction will involve successive closures of each tunnel tube.
The renovated tunnel is supposed to opened to traffic in June 2025. Since traffic intensity is much lower in the winter months, two-way traffic in one tunnel tube is legally allowed during this period. For technical reasons, onstruction work in the winter months cannot be stopped. During the works, delays and traffic jams in both directions are expected on weekdays.
Current information on the situation on the renovated section
Latest Posts
by
Zgodnie z rozporządzeniem Federalnego Ministra Spraw Wewnętrznych, kontrole graniczne na wspomnianej granicy mają potrwać do 16 grudnia 2023 roku włącznie.6...
by
By virtue of a regulation issued by the Austrian Minister of the Interior, checks at the Austrian-Czech border will continue until December 16, 2023.The...
by
On Saturday, November 11, an overtaking ban for lorries with a MAM over 3.5 t was introduced in the Czech Republic, which also applies to the D1...