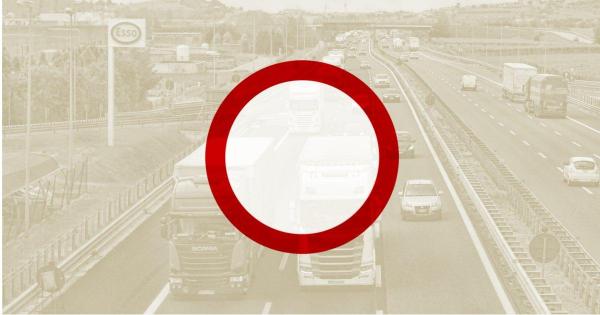 Belgium: an HGV driving ban in Liège
The ban does not apply to trucks transporting local deliveries.
Due to flooding in mid-July, the Cointe tunnel had to be closed for repair. In order to relieve traffic congestion on roads in Liege, the authorities have decided to introduce a transit ban in the Liège agglomeration for heavy goods vehicles over 7.5 tonnes, which will be in effect until mid-October.
As a result, from the start of September, HGVs over 7.5 tonnes travelling in transit will not be allowed to drive on the following routes:
– on the A602 from the Loncin junction (north of the city);
– on the E25 / A26 from junction 40 Embourg (in the south of the city);
– on the E25 / A25 from the Cheratte junction.
Lorry drivers approaching the city will be informed about the ban by special signs and directed to a diversion route (along E42 / A15 and E411 / A4 motorways).
Latest Posts
by
Vehicles (cars and tractor units) registered in the European Union are banned from crossing the customs border of the Eurasian Economic Union into...
by
Owing to upcoming public holidays in Austria and Germany, the government of the Italian province of Bolzano in South Tyrol has introduced an additional...
by
On Sunday, May 22, from 15:00 to 22:00 vehicles or combinations of vehicles with a maximum authorised mass of more than 7.5 tons are required to use the...