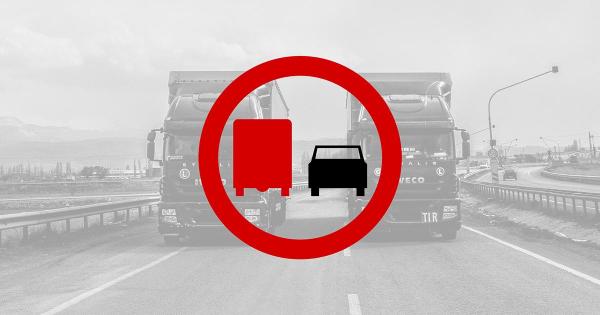 HGV restrictions in Catalonia
Owing to forecasts of significant increases in traffic volume on the 15th of December, an additional restriction will be introduced on some road and motorway sections for vehicles or combinations of vehicles with a maximum authorised mass of more than 7.5 tons, which are required to use the right lane and must not overtake other vehicles and drive faster than 80 km/h.
On Friday, December 15, between 3:00 PM and 9:00 PM, the restrictions will apply on the following road sections:
➖ the AP-7 motorway, between KP 126, exit 12B at La Roca del Vallés, Granollers and the junction with the C-60 in La Roca del Vallés, and KP 172, exit 25 at Martorell and the junction with the A-2 in the Martorell commune;
➖ the AP-7 motorway in the territory of Terres de l'Ebre, where there are only two lanes, between KP 257, exit 35 at Vila-seca, Salou, Reus S. and Port Aventura, in the municipality of Vila-seca, and KP 344,8 the border between Tarragona and Castellón, in the municipality of Ulldecona.
Latest Posts
by
Zgodnie z rozporządzeniem Federalnego Ministra Spraw Wewnętrznych, kontrole graniczne na wspomnianej granicy mają potrwać do 16 grudnia 2023 roku włącznie.6...
by
By virtue of a regulation issued by the Austrian Minister of the Interior, checks at the Austrian-Czech border will continue until December 16, 2023.The...
by
On Saturday, November 11, an overtaking ban for lorries with a MAM over 3.5 t was introduced in the Czech Republic, which also applies to the D1...