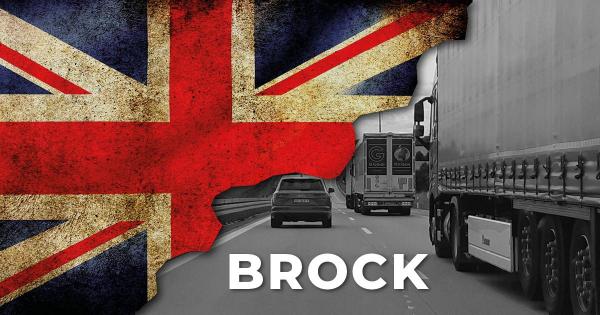 Brock contraflow in Kent returns
The Operation Brock contraflow system on the M20 in Kent is being deployed ahead of the Christmas period and high passenger numbers at Dover and the Eurotunnel.
Operation Brock is part of a series of measures to improve Kent's resilience and ensure the smooth flow of traffic through the region in the event of disruption to services across the English Channel.
Due to the deployment of Operation Brock, EU bound freight traffic will be using the coastbound carriageway on the M20 between Junctions 8 and 9 (from Ashford to Maidstone), where they will be queued and released when space at the Port of Dover or the Eurotunnel becomes available.
❗ HGV drivers travelling to Eurotunnel of the Port of Dover are reminded they must follow the signs and use the M20 and join Operation Brock at M20 junction 8. Any EU-bound hauliers not complying with signage and trying to jump the queue not only risk a fine of £300, they will also be sent to the back of the queue by Police or enforcement agents, wasting time, fuel and money.
The M20 coastbound between junctions 7 and 9 will be closed
▶ from 8pm to 6am until Sunday, 11 December. It will then stay closed during the day and night on Sunday 11.
The M20 London bound between junctions 9 to 8 will be closed
▶ from 9pm on Thursday, 8 December until 6am on Friday, 9 December
▶ from 9pm on Sunday ,11 December until the following morning.
When the M20 reopens at 6am on Monday 12 December, the Operation Brock contraflow will be in place and all signs and signals should be followed. Fully signed diversion routes will be place while the M20 is closed overnight.
Latest Posts
by
The Hungarian Ministry of Transport has approved night-time breaks in the driving ban for vehicles with a GVW above 7.5t during the Pentecost...
by
Because of heavy rains that have hit the central part of northern Italy, many roads are impassable and closed.The list of affected areas includes the...
by
Fllowing the abolition of toll charges on some motorway sections, traffic volume has significantly increased, causing difficulties for drivers leaving or...