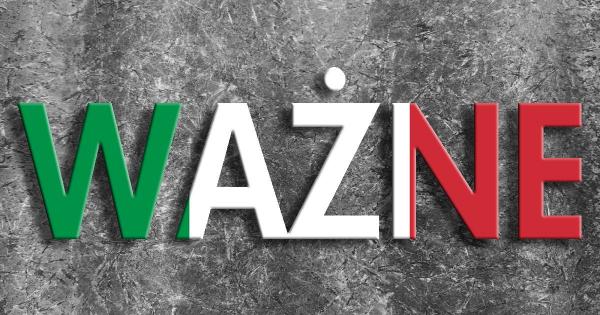 Włosi znoszą zakazy ruchu
Dzięki dekretowi podpisanemu 4.11.2020r przez Ministra Infrastruktury i Transportu kierowcy będą mogli swobodnie przemieszczać się przez najbliższe trzy weekendy.
Zakaz znosi zakazy ruchu w niedziele: 8, 15 i 22 listopada. Po drogach pozamiejskich będą mogły poruszać się pojazdy służące do przewozu rzeczy, o dopuszczalnej masie całkowitej przekraczającej 7,5 t. Postanowienie stało się konieczne w związku z sytuacją kryzysową związaną z koronowirusem oraz potrzebą usprawnienia systemu transportowego i przepływu ruchu.
Latest Posts
by
As was the case in previous years, from November 4, less polluting lorries (EURO-3-4-5-6 and EEVs) in international traffic are exempt from the winter HGV...
by
The requirement will come into effect from February 1, 2023.The Federal Association of Medical Technology has announced an update of the rules regarding...
by
Owing to forecasts of significant increases in traffic volume on the 2nd 4th, 6th, 7th and 11th of December, an additional restriction will be introduced on...