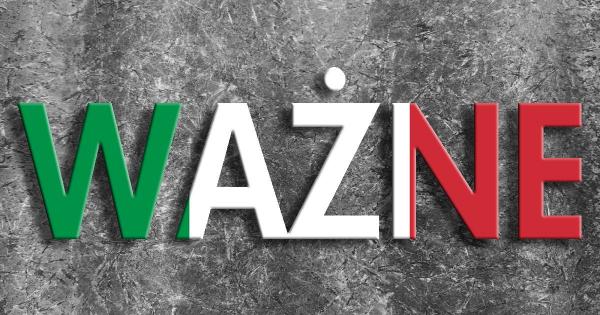 Włosi znoszą zakazy ruchu
Dzięki dekretowi podpisanemu 4.11.2020r przez Ministra Infrastruktury i Transportu kierowcy będą mogli swobodnie przemieszczać się przez najbliższe trzy weekendy.
Zakaz znosi zakazy ruchu w niedziele: 8, 15 i 22 listopada. Po drogach pozamiejskich będą mogły poruszać się pojazdy służące do przewozu rzeczy, o dopuszczalnej masie całkowitej przekraczającej 7,5 t. Postanowienie stało się konieczne w związku z sytuacją kryzysową związaną z koronowirusem oraz potrzebą usprawnienia systemu transportowego i przepływu ruchu.
Latest Posts
by
The closure is due to the construction work on the Deutsche Bahn bridge parallel to the Cranger Straße bridge.As already announced, the A43 will be closed...
by
The both pipes of the Tijsmanstunnel (R2) tunnel will be closed at the end of May and the beginning of June in order to install new wall panels.Night...
by
Owing to maintenance works, the tunnel will be completely closed from 7:30 PM to 6:00 AM on the following nights.JUNE - Thursday, 23rd / Friday, 24th; -...