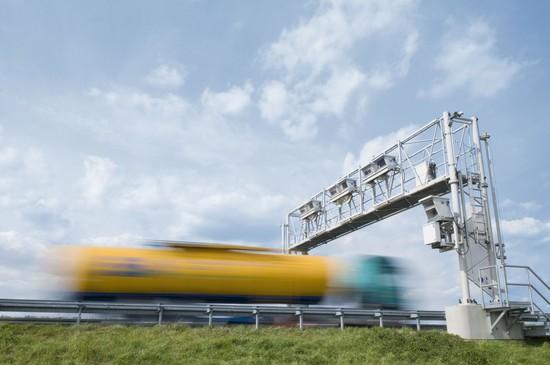 New electronic toll system for trucks in Slovenia
On 1 April 2018 the Republic of Slovenia will introduce a free-flow electronic tolling system for all vehicles with a permissible maximum weight of over 3.5 tonnes.
All vehicles of this type will have to be equipped with a new DarsGo unit. The system will not be compatible with existing Dars cards and ABC tags.
New devices can be registered and purchased at DarsGo services, selected rest areas and border-crossings.
Remember! Existing discounts awarded after topping up a Dars card in the pre-pay system will no longer be honoured after 1 April.
Latest Posts
by
The closure is due to the construction work on the Deutsche Bahn bridge parallel to the Cranger Straße bridge.As already announced, the A43 will be closed...
by
The both pipes of the Tijsmanstunnel (R2) tunnel will be closed at the end of May and the beginning of June in order to install new wall panels.Night...
by
Owing to maintenance works, the tunnel will be completely closed from 7:30 PM to 6:00 AM on the following nights.JUNE - Thursday, 23rd / Friday, 24th; -...