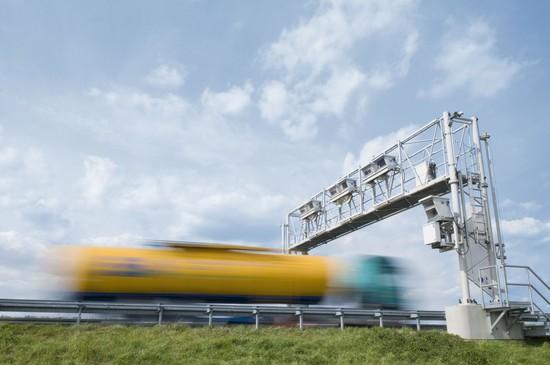 New electronic toll system for trucks in Slovenia
On 1 April 2018 the Republic of Slovenia will introduce a free-flow electronic tolling system for all vehicles with a permissible maximum weight of over 3.5 tonnes.
All vehicles of this type will have to be equipped with a new DarsGo unit. The system will not be compatible with existing Dars cards and ABC tags.
New devices can be registered and purchased at DarsGo services, selected rest areas and border-crossings.
Remember! Existing discounts awarded after topping up a Dars card in the pre-pay system will no longer be honoured after 1 April.
Latest Posts
by
As was the case in previous years, from November 4, less polluting lorries (EURO-3-4-5-6 and EEVs) in international traffic are exempt from the winter HGV...
by
The requirement will come into effect from February 1, 2023.The Federal Association of Medical Technology has announced an update of the rules regarding...
by
Owing to forecasts of significant increases in traffic volume on the 2nd 4th, 6th, 7th and 11th of December, an additional restriction will be introduced on...