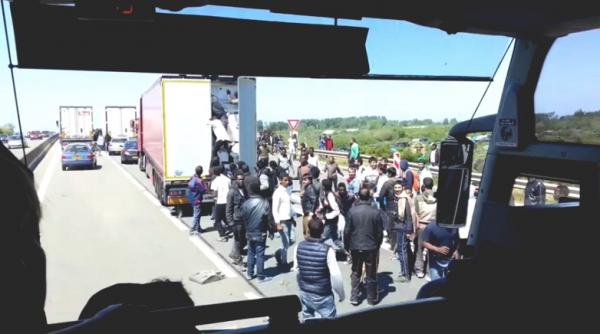 Is Caen the new Calais?
As security tightens at the port of Calais, the city of Caen is fast becoming the pressure point for illegal migrants intent on reaching the UK by whatever means possible – usually on the back of a truck.
Rod McKenzie, the RHA's managing director – policy and public affairs, in an interviewed given on BBC2 said that truckers were running the gauntlet of violence and intimidation as migrants try to cross the Channel into Britain. "Real problems occur when lorries are forced to stop by makeshift roadblocks where migrant gangs attempt to get on board – frequently with threats of violence. There's no question that the risk to drivers is significant and the situation is deteriorating."
Latest Posts
by
As was the case in previous years, from November 4, less polluting lorries (EURO-3-4-5-6 and EEVs) in international traffic are exempt from the winter HGV...
by
The requirement will come into effect from February 1, 2023.The Federal Association of Medical Technology has announced an update of the rules regarding...
by
Owing to forecasts of significant increases in traffic volume on the 2nd 4th, 6th, 7th and 11th of December, an additional restriction will be introduced on...