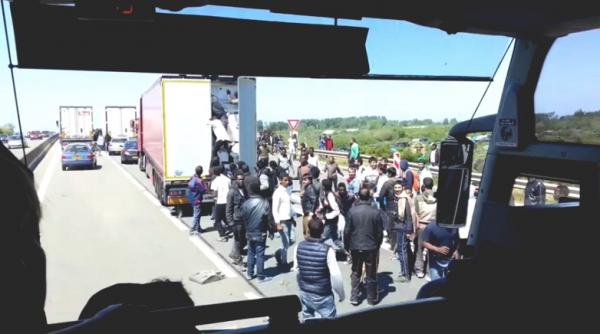 Is Caen the new Calais?
As security tightens at the port of Calais, the city of Caen is fast becoming the pressure point for illegal migrants intent on reaching the UK by whatever means possible – usually on the back of a truck.
Rod McKenzie, the RHA's managing director – policy and public affairs, in an interviewed given on BBC2 said that truckers were running the gauntlet of violence and intimidation as migrants try to cross the Channel into Britain. "Real problems occur when lorries are forced to stop by makeshift roadblocks where migrant gangs attempt to get on board – frequently with threats of violence. There's no question that the risk to drivers is significant and the situation is deteriorating."
Latest Posts
by
The both pipes of the Tijsmanstunnel (R2) tunnel will be closed at the end of May and the beginning of June in order to install new wall panels.Night...
by
Owing to maintenance works, the tunnel will be completely closed from 7:30 PM to 6:00 AM on the following nights.JUNE - Thursday, 23rd / Friday, 24th; -...
by
In view of the forecasted increase in traffic volume during the long weekend, the following restrictions have been introduced on some road and motorway...