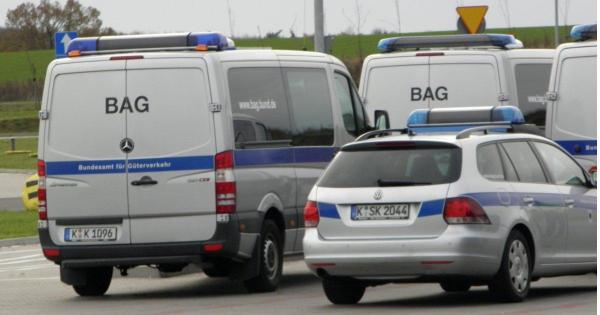 A new inspection method on German motorways
At selected sites, BAG inspectors will no longer use signaling discs to direct lorry drivers to pull off for an inspection; instead, the request will be displayed on a LED message board.
Failure to comply will be treated as an administrative offence and will be subject to a fine of 300 euro. In addition, the inspection will be carried out as planned, and any violations will be penalized according to the appropriate regulations.
Latest Posts
by
The closure is due to the construction work on the Deutsche Bahn bridge parallel to the Cranger Straße bridge.As already announced, the A43 will be closed...
by
The both pipes of the Tijsmanstunnel (R2) tunnel will be closed at the end of May and the beginning of June in order to install new wall panels.Night...
by
Owing to maintenance works, the tunnel will be completely closed from 7:30 PM to 6:00 AM on the following nights.JUNE - Thursday, 23rd / Friday, 24th; -...