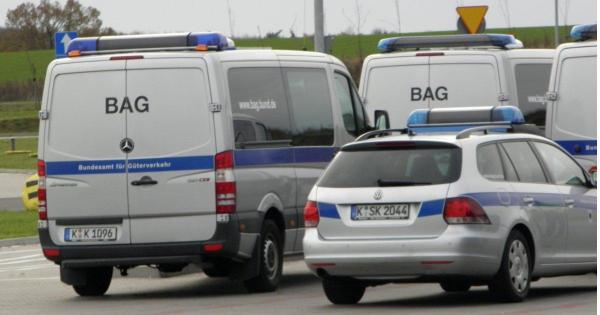 A new inspection method on German motorways
At selected sites, BAG inspectors will no longer use signaling discs to direct lorry drivers to pull off for an inspection; instead, the request will be displayed on a LED message board.
Failure to comply will be treated as an administrative offence and will be subject to a fine of 300 euro. In addition, the inspection will be carried out as planned, and any violations will be penalized according to the appropriate regulations.
Latest Posts
by
As was the case in previous years, from November 4, less polluting lorries (EURO-3-4-5-6 and EEVs) in international traffic are exempt from the winter HGV...
by
The requirement will come into effect from February 1, 2023.The Federal Association of Medical Technology has announced an update of the rules regarding...
by
Owing to forecasts of significant increases in traffic volume on the 2nd 4th, 6th, 7th and 11th of December, an additional restriction will be introduced on...